Product Journey Mapping
To Drive Product Innovation
Is this Right for You?
Whitepaper summary:
The Product Journey is a different paradigm than the Customer Journey.  Its purpose is to understand the customer organization's interaction with the PRODUCT including their behaviors, thoughts, frustrations, and delights throughout the customer's entire life cycle with your product – setting the stage for product innovations that can change the game.
Customer journey mapping is one of the hottest topics in marketing today.  Looking at a market life cycle, Customer Journey Mapping is being used by companies with mature and maturing products in an effort to differentiate their offerings from competition.  Customer Journey Mapping identifies how to differentiate on service, relationships, and brand promise.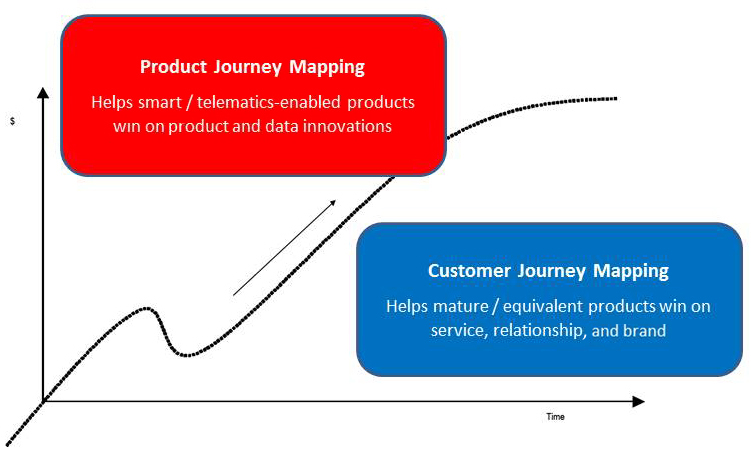 Companies who have decided to win based on "product experience" are investing more in learning about their customer's product needs and how to integrate digital technology into their products to create new value.   These companies need to explore "Product Journey Maps."
Product Journey Maps identify the key interactions that the customer organization and individual users have with your product or service.