QDI Blog:
Insights for Success in Complex Markets

At QDI, we think of ourselves a little like Sherlock Holmes, except we are go-to-market detectives who help companies accelerate the adoption of new products.  We assist you in creating:
Products and overall value propositions – benefits and costs – that are a winning fit for your target markets
Channels capable, equipped, and motivated to support your marketing effort
Effective positioning that communicates value to your customers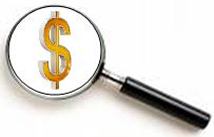 Instead of getting out a magnifying glass and looking at every foot print, we look at all the steps of a customer's experience with your product and/or service. We look for details and patterns no one else has seen in your individual sales, specific lost sales, and missed sales in both customers and non-customers.
Our blog, Insights for Success in Complex Markets, is intended to help you do some of your own detective work and when you need help, we are here to assist.